Indeemo's Mobile Ethnography Platform capabilities
Our user friendly Mobile Ethnography Apps and intuitive Ethnographic Research Insights Dashboard work as follows: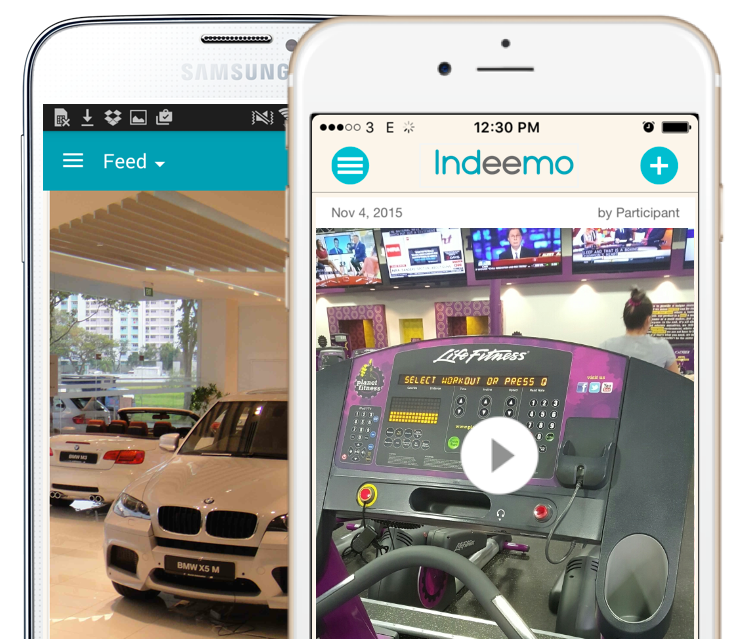 Intuitive Mobile Ethnography apps
Instagram for Qual: our apps are easy and fun to use.

Available for iOS and Android smartphones and tablets.

Frictionless signup ensures respondents are seamlessly on-boarded.

Respondents post in-the-moment videos, screen recordings, photos or notes.

In app video compression minimises upload times and mobile data usage.

Respondents can post responses even when out of network coverage.
Flexible tasking strategies
Flexible diary and tasking options cater for multiple research requirements: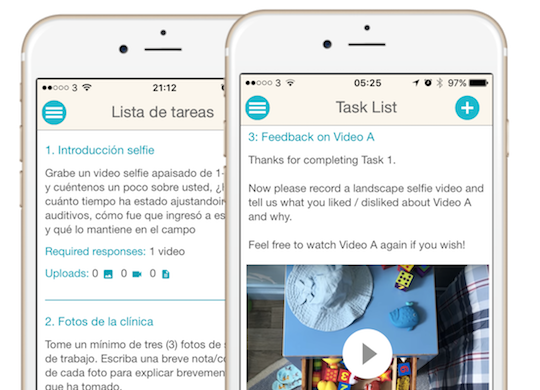 Multimedia, multi language tasking
Tasks on Indeemo can contain text or multimedia stimuli.

Add video intros to projects to build rapport and increase engagement.

Embed multimedia Concepts and Adcepts to make testing more agile.
Ideal for international projects: tasks can be programmed in any language.

Apps available in Chinese, Japanese, Spanish, French, German, Italian, Portuguese, Korean and Romanian.
Mobile Screen Recording!
Understand exactly how users interact with websites and apps.

Hear what users are thinking and feeling with voice recording.

Record user experience interactions lasting up to 10 minutes.

Recordings are instantly dashboarded for moderation and analysis.
Need to better understand how our mobile ethnography platform can support your next project?